Crashing into the teens with Lady Gaga in a meat dress and sliding out of the decade with influencer Kerwin Frost in a Moncler snowsuit — the last 10 years in fashion have been anything but boring.
We have the rise of social media to thank for that. The line between street style and high fashion all but disappeared, with social media influencers launching trends, and fashion shows becoming Instagrammable moments.
There have also been societal shifts, with a profound move towards inclusivity in the fashion industry.
Now, at the dawn of the 20s, let's take a moment to revel in the peak fashion moments of the last decade.
Post-Soviet
The post-Soviet aesthetic played with village discoteque kitsch, mobster power suiting and knock-off sportswear scrawled with Cyrillic logos.
Since Gvasalia was appointed creative director at Balenciaga in 2015, and alongside Russian label founder Gosha Rubchinskiy, his influence on haute streetwear has been seen everywhere from Off-White to Topshop, and spotted on celebrities from Kanye West and Rihanna to Whoopi Goldberg and Celine Dion — who famously wore the label's bootleg-inspired oversized "Titanic" hoodie.
Maximalism
When Alessandro Michele took over at Gucci in 2015 — via Fendi, Tom Ford and Richard Ginori, a Gucci-owned porcelain brand — he threw out the brand's glamorous Milanese rulebook and introduced a joyful mash-up of eras and muses.
This eccentric, maximalist approach exuded an anything-goes, more-is-more energy and instantly saw both men and women reach for pussy-bow blouses, clashing prints, fur-lined loafers and geek-chic glasses, often all at once.
Channel the glam rock of Elton John today and the Harlem hip hop swagger of Dapper Dan tomorrow? Sure. Be a baseball player from the waist up and a Greek goddess from the waist down? Go for your life.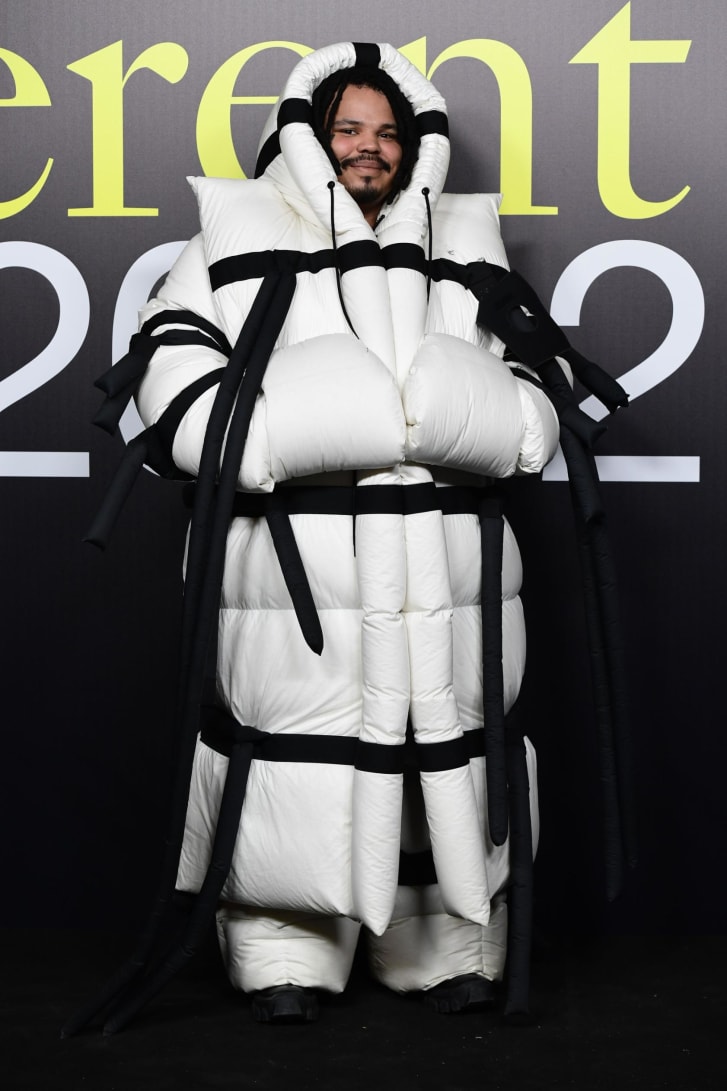 Chunky, puffy, boaty sneakers
Like it or not, fat trainers conquered all. French fashion designer Isabel Marant's Willow Wedge sneakers started the craze in 2012, which led to puffed-up must-haves such as the three-soled Balenciaga Triple S, the raver-ready Raf Simons x Adidas Ozweego, the sock cum sneaker Yeezy Boost 350, and the truly goofy Reebok InstaPump Fury.
Even Buffalos made a comeback, as did the Spice Girls (not coincidentally). The girl group originally put these towering beasts on the grid in in the mid 1990s. Fast forward to 2018 and Comme des Garçons had collaborated with the brand.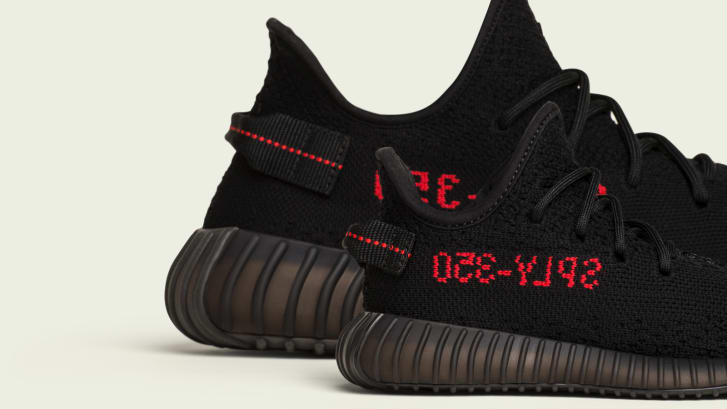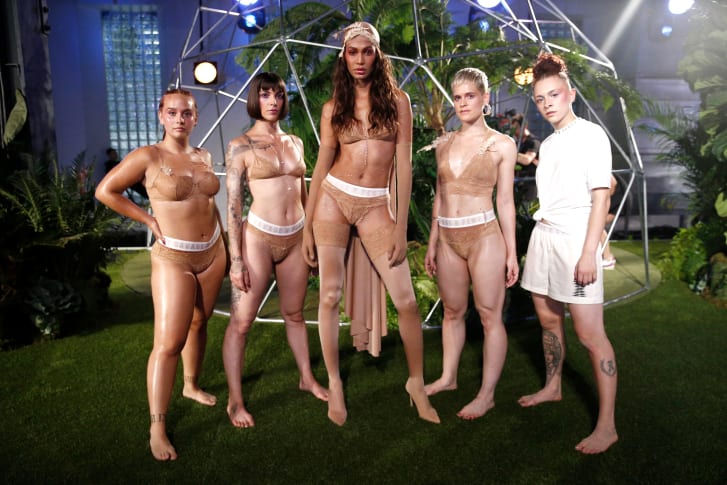 The Phoebe Philo effect
As creative director at Céline from 2008 to 2018, Phoebe Philo defined the wardrobe for smart working women. The designer's clever tailoring, statement coats and comfortable footwear became collector's items, as bereft fans emptied the internet of her designs after her departure from the brand.
This elegant-meets-practical aesthetic (turtlenecks, tailored overcoats, sleek sneakers) continues to shape grown-up, feminine dressing today.
Athleisure
Luxurious sports and activewear was the biggest trend of the decade. Why? Because if the easy dress code of elevated sneakers and upscale sweats can take you from the office to date night, then why not?
So in the wake of the Lululemon yoga pant-wearing brigade, Gigi Hadid making cycling shorts a plausible style choice, and Virgil Abloh's "Athlete in Progress" collection with Nike, athleisure sprinted out of the starting gate and looks set to triumph well into the 2020s.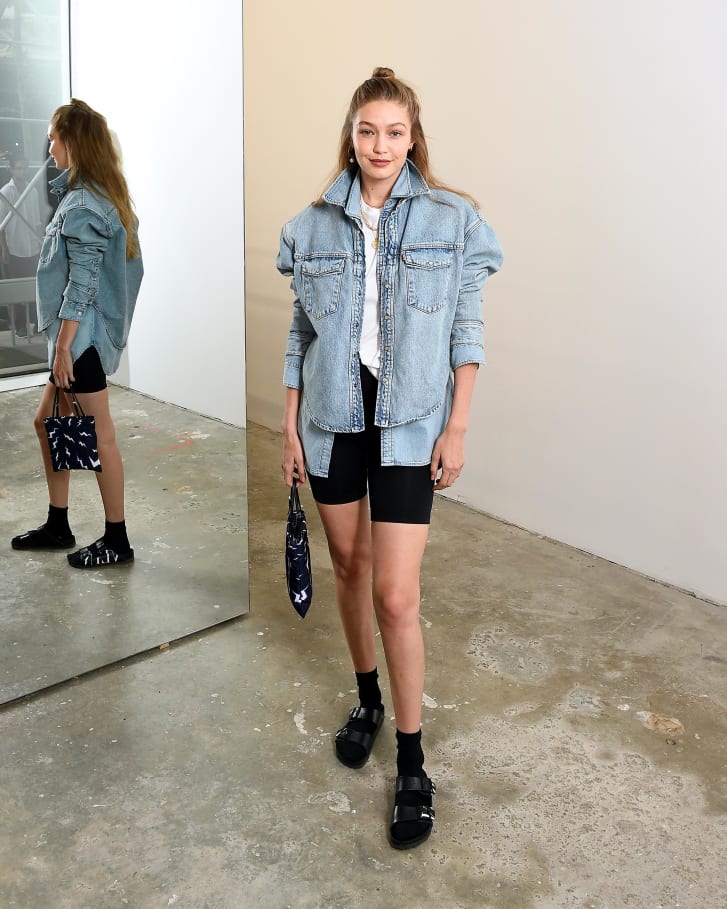 Normcore
A term coined by trend agency K-Hole, normcore made looking absolutely non-descript feel anti-hype in 2014. In the same year that Chanel turned the Grand Palais into a supermarket — the ultimate symbol of ordinariness — for its Autumn-Winter show, everyone was wearing bland T-shirts and generic jeans by the likes of American Apparel and The Gap.
This trend also fed into fashion's warm embrace of Danish minimalism (raincoats, hygge-inducing cashmere, white sneakers) and Portland hipsters — think lumberjack shirts, rolled-up trousers and impeccable beards.
1990s
The Gen-Xers were inspiring millennials in a big way by the mid-teens, and the cherry picking was extensive. The neon baggies and bucket hats of acid house (Prada, Raf Simons), the logo mania of jungle music (Versace, Moschino), distressed jumpers and grunge band T-shirts (Hedi Slimane, Marc Jacobs) and the return of the original supermodels (Naomi, Cindy, Linda, Christy), bringing their bias-cut Calvin Klein slip dresses with them.
Sadly, fans of Hypercolor T-shirts (which, embarrassingly, changed color as the wearer sweat), haven't been satisfied with a re-launch, yet.
Sustainability
Toward the end of the decade, ethical fashion got serious. As Greta Thunberg berated world leaders for their inaction on climate change, eco designers were pushing upcycling, organic fabrics, faux fur and slow fashion. Pioneers such as Stella McCartney and Vivienne Westwood have been joined by newbies Bethany Williams and Ahluwalia Studio, and high-street initiatives like H&M Conscious.
As one of the most polluting global industries, fashion is very far from solving its environmental footprint, but clever innovations in textiles are an exciting way forward. For example, Pharrell Williams' collections with G-Star Raw include denim made using recycled plastic retrieved from the oceans.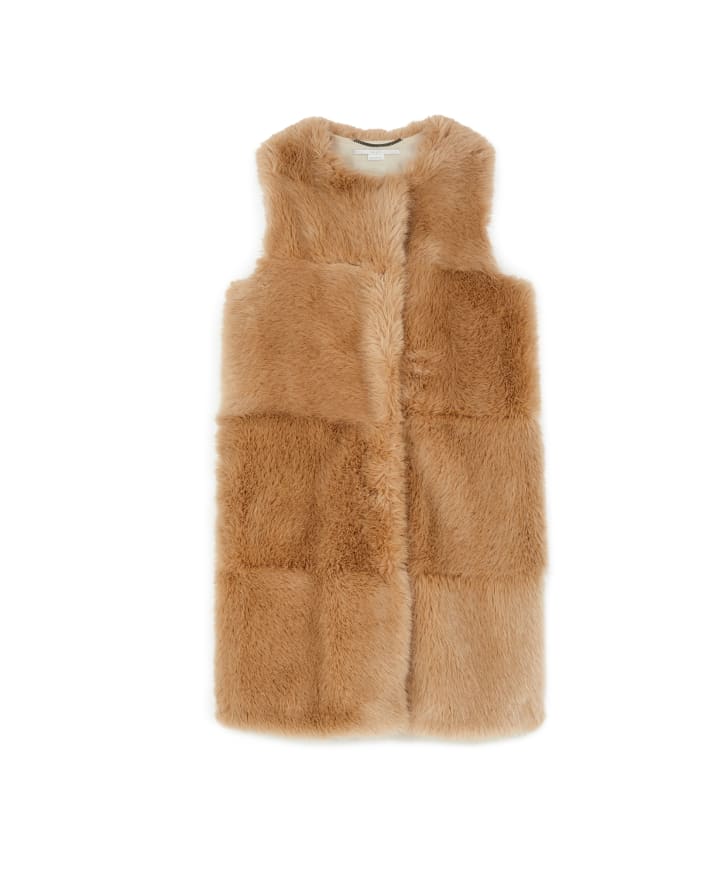 Micro trends
Blink-and-you'll-miss-it trends are always the most fun and brutal. No sooner has a subculture emerged, it's turned into a meme and repackaged by the likes of Urban Outfitters. In 2012, we were seapunks (have mermaid hair, listen to Azealia Banks' "Atlantis," wear Proenza Schouler).
In 2014, we were health goths (wear Nasir Mazhar, work out, destroy capitalism). And in 2019, we are VSCO girls (master TikTok, wear Birkenstocks, "save the turtles"). #sksksk
But that was then and fashion as we all know favors tomorrow. Welcome 2020.
Sources from: CNN